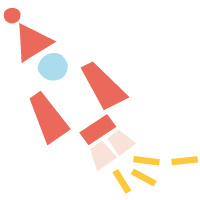 DESIGNING
for

CHILDREN

GUIDE

Integrating children's rights & ethics into
design AND BUSINESS processES
Here lives the first version, the Minimum Lovable Guide

 that integrates

Children's Rights and Ethics into the heart of the design process.

The guide was originally created by 70+ superheroes during a 48-hour Talkoot*

event in Helsinki in January 2018. 
A diverse group of
superheroes:
designers, neuroscientists, psychologists, health care experts, medical doctors, educators, researchers, professors, experts in children's rights and other professionals came together for Talkoot* to create an open and free digital design guide that integrates the
children's rights
to the design process.
Please note, this is the very first version that will evolve further.
Use the guide in your design practice and give us feedback that will be encorporated into the second iteration of the guide. And join the discussion!
*"Talkoot is a Finnish expression for a gathering of friends and neighbours to accomplish a task. […] The task of the talkoot may be something that is a common concern for the good of the group or it may be to help someone with a task that exceeds his or her own capacity." (Wikipedia)
#D4CG 
#ChildrensRightsInDesign
I'm interested in designing with children's rights and ethics,
take me to the principles:
Principles, Methods and Practices presented at the Talkoot 2018:
THE TALKOOT 2018 EVENT WAS CO-HOSTED BY